Welcome to the
killing eve wiki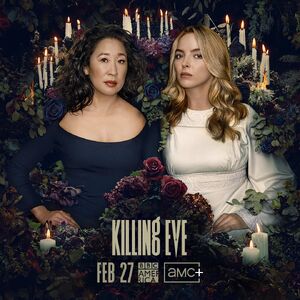 Killing Eve is an espionage thriller developed by Phoebe Waller-Bridge and primarily starring Sandra Oh and Jodie Comer. It debuted in 2018 to wild acclaim and solid ratings both in the US and the UK. A second season, which opened in April 2019, was ordered by its home network, BBC America, even before the first season began its run.
The show centers around Oh's titular character, Eve Polastri, an expatriate American who works for MI5. In Season One she became embroiled in a search for Comer's character, a notorious assassin called Villanelle, who becomes equally entranced with Eve.
As Waller-Bridge noted, "Killing Eve is a character study on two lives, two women and their circumstances, their homes, their wants, their fears and what keeps them from ending it all. It's just that one happens to be an assassin and the other a spy. If I've done my job right, the audience should feel equally chilled as they are excited by the determination of these women, their journeys and how drawn they are to one another."
Check your sources
Read the original novellas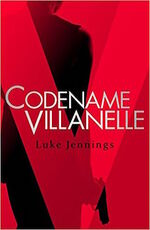 The hit BBCA television series is an adaptation of a book called Codename Villanelle — itself a compilation of four novellas by Luke Jennings. The first of these was published in 2014, with the other three concluding by 2015. All of these works were in fact digital publications that debuted in the Kindle Store. Only in 2018 were the four combined into a print anthology.
The stories received wide critical coverage (and general praise) in the mainstream literary press — often drawing comparison to Ian Fleming's version of James Bond.
Killing Eve Wiki
We're a an encyclopedia run and maintained by people just like you! Created by fans, for fans, the Killing Eve Wiki is dedicated to creating a comprehensive and informative resource about all things Killing Eve. Fair warning, though: you may encounter spoilers here, so be careful!